Support Stay In Step
SCI Rehabilitation Options In Our Community
There are currently no Wounded Warrior owned Spinal Cord Injury Rehab Center of this caliber in the Tampa Area which combines the Veteran and Civilian communities. Most folks have to drive all the way to Orlando for cutting-edge SCI rehabilitation work in a gym-like atmosphere. The Stay in Step Recovery Center will bring hope for spinal cord recovery right into the Tampa Bay Area.
Your donations will not only make this dream a reality for so many SCI patients, but it will also enable a wounded warrior family to lead this valiant effort in providing something far bigger than ourselves.
85% of the donations will go straight to the client to take the financial burden off of their mind. This will give them the opportunity to Take A STEP FORWARD TOWARDS RECOVERY without worrying about the cost!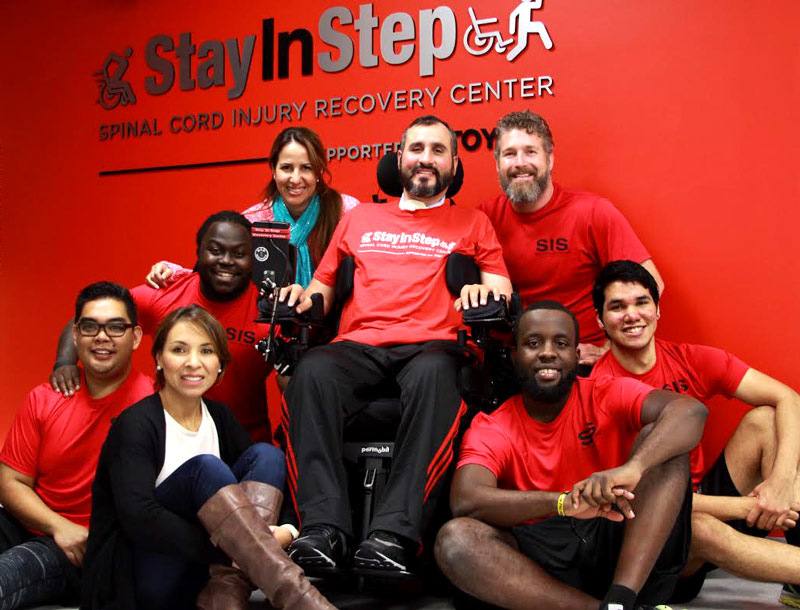 ---
Your Stay In Step donations will enhance our ongoing efforts to provide quality therapy and rehabilitation for specific needs. Contributions assist with fulfilling the Stay In Step Mission of providing SCI Clients with a STEP forward towards RECOVERY. Recovery is achieved through world-class rehabilitation to individuals suffering a spinal cord injury,  traumatic brain injury, or any other neurological conditions that result in partial or complete paralysis.
---
Your The Jesse Karn's Supplemental Program has been established to provide financial assistance to Individuals who are suffering and living with a catastrophic spinal cord and or brain injury. This supplemental fund is to assist qualified individuals towards their long-term rehabilitation program.
---
We offer internships to students currently seeking a degree in the healthcare field including PTA, OTA, Exercise Science, Exercise Physiology, Kinesiology, PT, OT, and Sports and Fitness.
Stay in Step also welcomes students seeking observation and/or volunteer hours upon availability.
---
We appreciate your support of Stay In Step SCI Recovery Center.
Corporate and Regular donations are welcomed!