About the Stay In Step Facility
Our 4500 sq. ft. recovery center is the only center of it's kind in the Greater Tampa area. We feature state of the art equipment like the RT 600 and the RT 300 from Restorative Therapies. We also have a kids room and a family room where the families can come and relax while their loved ones are working out. We treat veteran and civilian clients as well as their families, that deal with spinal cord and neurological disorders through a combination of physical therapy, close-knit support groups, and mental strength-training.
We are centrally located in the North Tampa area and conveniently located from many local attractions.
3 minutes away from the Busch Gardens amusement park
5 minutes from the James A. Haley VA Hospital and University South of Florida (USF)
20 minutes from downtown Tampa
30 minutes from Tampa International Airport.
Learn more about our program below or contact us now for more information:

Our Unique Rehabilitation Program
Our rehabilitation program is modeled after the Activity Based Exercise and Therapy principles (ABE&T), which utilizes the bodies natural movement and body weight as stimulus. Our clients work out and exercise one-on-one with one of our highly trained staff. Our trainers goals are to help our clients take a step forward towards recovery.
Contrary to traditional therapy, our exercise programs offer long term solutions for rehabilitation.
Some of the benefits of our program include:
Hope of recovery
External stimulation of the nervous system promoting nerve reorganization
Weight bearing which improves circulation and blood flow
Increased muscular contraction and control
Load bearing exercises are performed from day one
Quality of life is increased as independence and function improves
Clients of the SIS Recovery Program have experienced results in:
Increased central nervous system activity
Increased muscle mass
Increased circulation
Increased sensation in some clients
Increased hot and cold in some clients
Increased control of life
Decreased pressure sores
Decreased use of medications
Decreased health problems associated with a spinal cord injury
Hope
Not only do we have top-of-the-line equipment, we also have a licensed Physical Therapist, Physical Therapist Assistant and highly trained and educated Trainers that are passionate about working out with people that have spinal cord injuries. Our ingenious staff is  very creative in adapting basic equipment in unique ways to keep the workouts exciting and functional.
We are a place where patients, caregivers and family members can hangout and be a place to be part of a community. If you are interested in becoming  a part of the Stay in Step Family, please go to Become a Member and fill out the package and follow the instructions.
Thank you for acquiring about our program!
Organizations working with Stay in step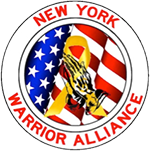 Mission
To support the wounded military members and their caregivers by honoring their service with donations to aide in their rehabilitation. Our funding is supported through donations that are received from the community and other non-profit organizations.
Learn More!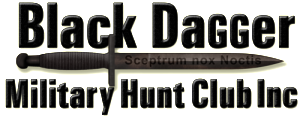 Black Dagger Military Hunt Club Inc. is a 501(c)(3) non-profit organization that provides shooting, hunting, fishing, and other outdoor opportunities for veterans and active duty military (wounded and well).  We are located in the greater Tampa Bay Florida area but operate around the state.  Many of our volunteers are retired or active duty military with a great deal of tactical and hunting experience.  We co-labor with other veteran groups and nonprofits to support those who give their all for our Nation!
Learn More!

The wounded warriors abilities ranch was founded in 2015 by wounded warrior Mike Delancey, a Pinellas Park resident who himself was critically injured in a sniper ​attack during military combat in Iraq and has confronted his own life changing injuries. A 10 acre site has been dedicated to build an accessible park for veterans. WWAR will be using the funds from your donations and WWAR merchandise to help build the park into a place to honor, strengthen and empower those who have served.
Learn More!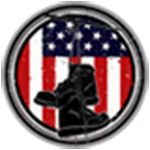 Mission America Transition Book
This is a pocket-sized book designed to help military veterans from all services prepare for and cope with the challenges of military transition to civil society. Full of real-world, inspirational stories of today's veterans, it is a practical and honest guide to best practices for finding a path to honor and happiness after service.
Mission America Speaker Series One of the most important ways to help Veterans transition is to reach them while they are still in service. Mission American Founder Scott Mann and others travel around the country and share insights and best practices to help our Veterans prepare for the challenges and opportunities of leaving the service. Scott and his team also travel to communities and businesses to talk to civilians about the challenges facing today's veterans…as well as the high impact performance Veterans can bring to the private and public sector.
Mission America Music Series This initiative provides free inspirational music about life as a warrior, transition, overcoming depression, and the strength of the military family. This powerful music is written and performed by a retired special operator sergeant with multiple tours in Afghanistan and Iraq.
Stay in Step SCI Rehabilitation Program This initiative demonstrates the power of grass roots actions to support Veteran transition. Mission America was a key player in helping paralyzed Green Beret and his wife Gaby open a world-class, non-profit spinal cord injury rehabilitation center in Tampa, Florida. Donations to Mission America directly support Chief Camargo in helping other wounded Veterans with spinal cord injuries.
"High Performance Initiative (HPI)" Helping Veterans capture and tell their stories across the country to promote understanding and knowledge.
"Heroes in Waiting" This is a program designed to fill immediate short term life and material needs of veterans who are waiting for employment or placement in the private sector.
Game Changers Book Distribution Mission America provides free copies of Scott Mann's #1 Amazon Best Seller, Game Changers, to warriors and law enforcement.
Learn More!